Pop star wrote a heartfelt post on Twitter to her fans
Roisin O'Connor Music Correspondent
@Roisin_OConnor
Click to follow
The Independent Culture
Lady Gaga has postponed the European leg of her Joanne tour as she deals with the "severe physical pain" caused by fibromyalgia.
The pop star wrote a heartfelt post on Twitter to her fans where she explained that she needed time to deal with the illness, which she revealed she suffered from in her new Netflix documentary Gaga: Give Foot Two.
Posting a photo of herself holding rosary beads, she wrote: "I have always been honest about my physical and mental health struggles. Searching for years to get to the bottom of them. It is complicated and difficult to explain, and we are trying to figure it out."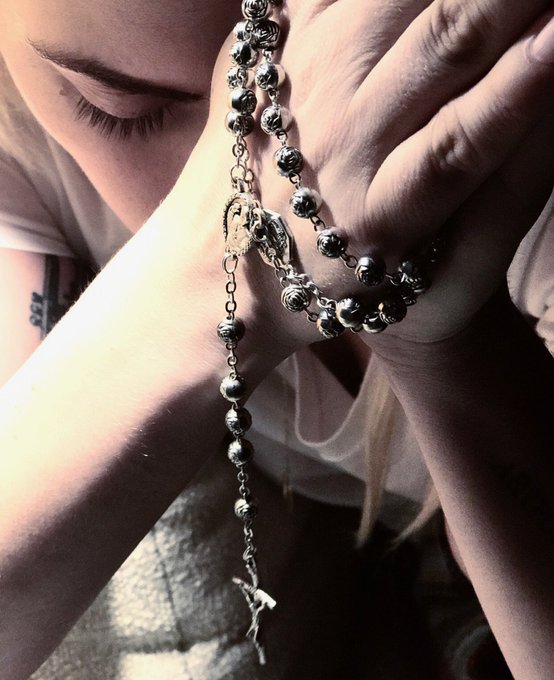 She said she would go into more detail about her condition in time, and also addressed claims that her ill health was just an "excuse" to get out of touring.
"I use the word 'suffer' not for pity, or attention, and have been disappointed to see people online suggesting that I'm being dramatic, making this up, or playing the victim to get out of touring. If you knew me, you would know this couldn't be further from the truth.
"I'm a fighter. I use the word suffer not only because trauma and chronic pain have changed my life, but because they are keeping me from living a normal life. They are also keeping me from what I love the most in the world: performing for my fans.
"I am looking forward to touring again soon, but I have to be with my doctors right now so I can be strong and perform for you all for the next 60 years or more. I love you so much."
The announcement arrived shortly after Gaga revealed that she had been forced to pull out of a scheduled performance in Brazil.
Live Nation confirmed that the tour had been postponed. It was scheduled to begin on 21 September in Barcelona, Spain, and conclude on 28 October in Koln, Germany.
Gaga's team has said they are currently working on a rescheduled tour in Europe, and that the second leg of her North American tour is scheduled to continue as planned.
Reference;http://www.independent.co.uk/arts-entertainment/music/news/lady-gaga-tour-postponed-cancelled-europe-tickets-refund-rescheduled-dates-severe-pain-fibromyalgia-a7952356.html
Related